START USING OUR APP. SEE HOW EASY IT IS!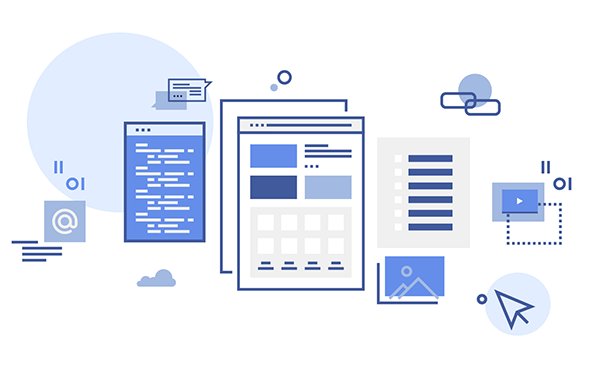 1
YOU PROVIDE THE PRODUCT DATABASE in any form.
xls file,
product feed,
access to the database via API,
rich media.
Let us know in what other form you can provide us with data and our team will assess if we have everything!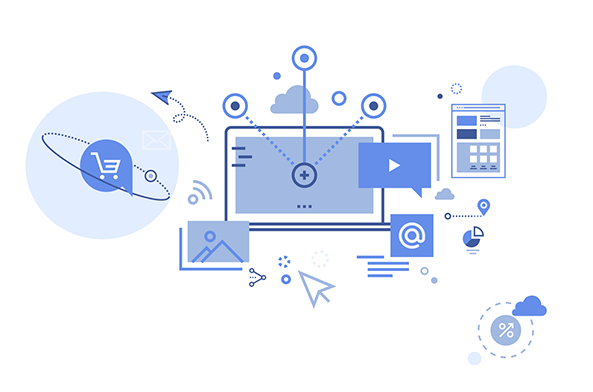 2
TOGETHER WE DEFINE THE HIERARCHY OF PRODUCTS
AND THE STRUCTURE OF CORE PRODUCT DATA, 
ALONG WITH DATA SOURCES
a list of stores to which our content is sent
the technical specification of the e-store CMS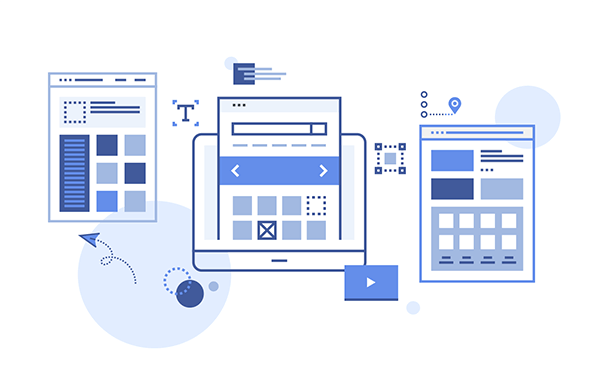 3
WE PREPARE CREATIVE CONCEPTS
FOR PRODUCT DESCRIPTIONS
creative concept of description for the brand
creative concepts for unique product groups / categories
product data requirements 
(technical parameters, features, functions)
resource requirements (photos, icons, video)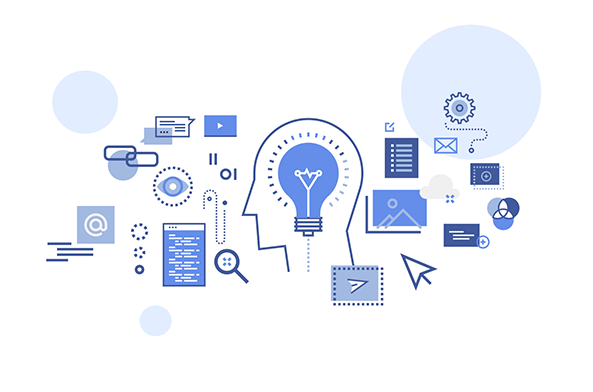 4
WE PREPARE THE PLATFORM
BASED ON SPECIFIC PRODUCT SPECIFICATIONS
we map the hierarchy of products
we define the structure of product data
we define the resources necessary for descriptions (content, photos, video)
we prepare test product descriptions
we create content and supplement resources
we create model descriptions for each e-store
Number of product categories
4
Number of templates for product descriptions
12
The time needed for implementation
15-30 days
PRODUCT DESCRIPTION IN 5 STEPS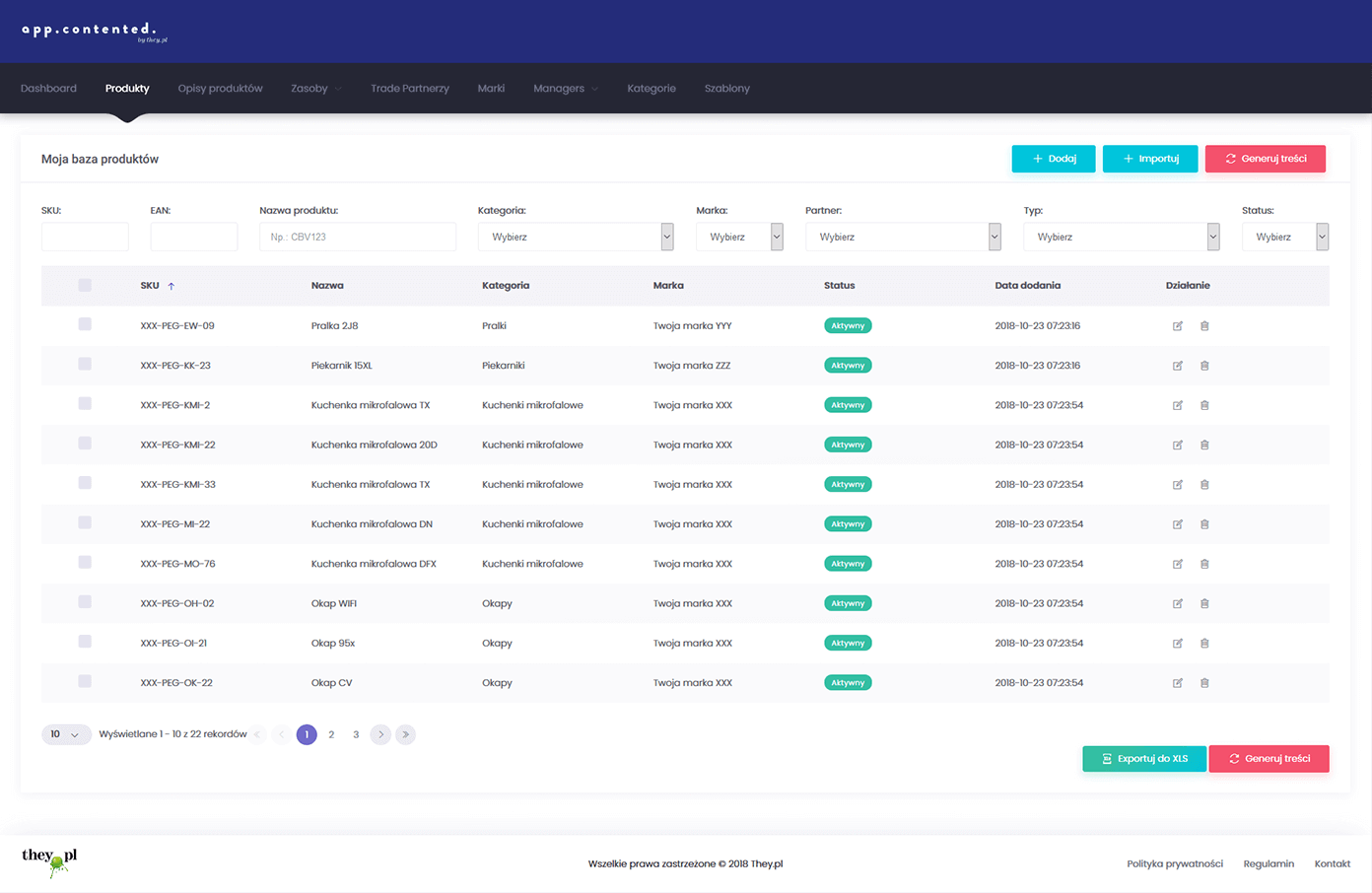 01
SELECT PRODUCTS
FROM THE DATABASE
02
CHOOSE AN E-STORE
FROM YOUR LIST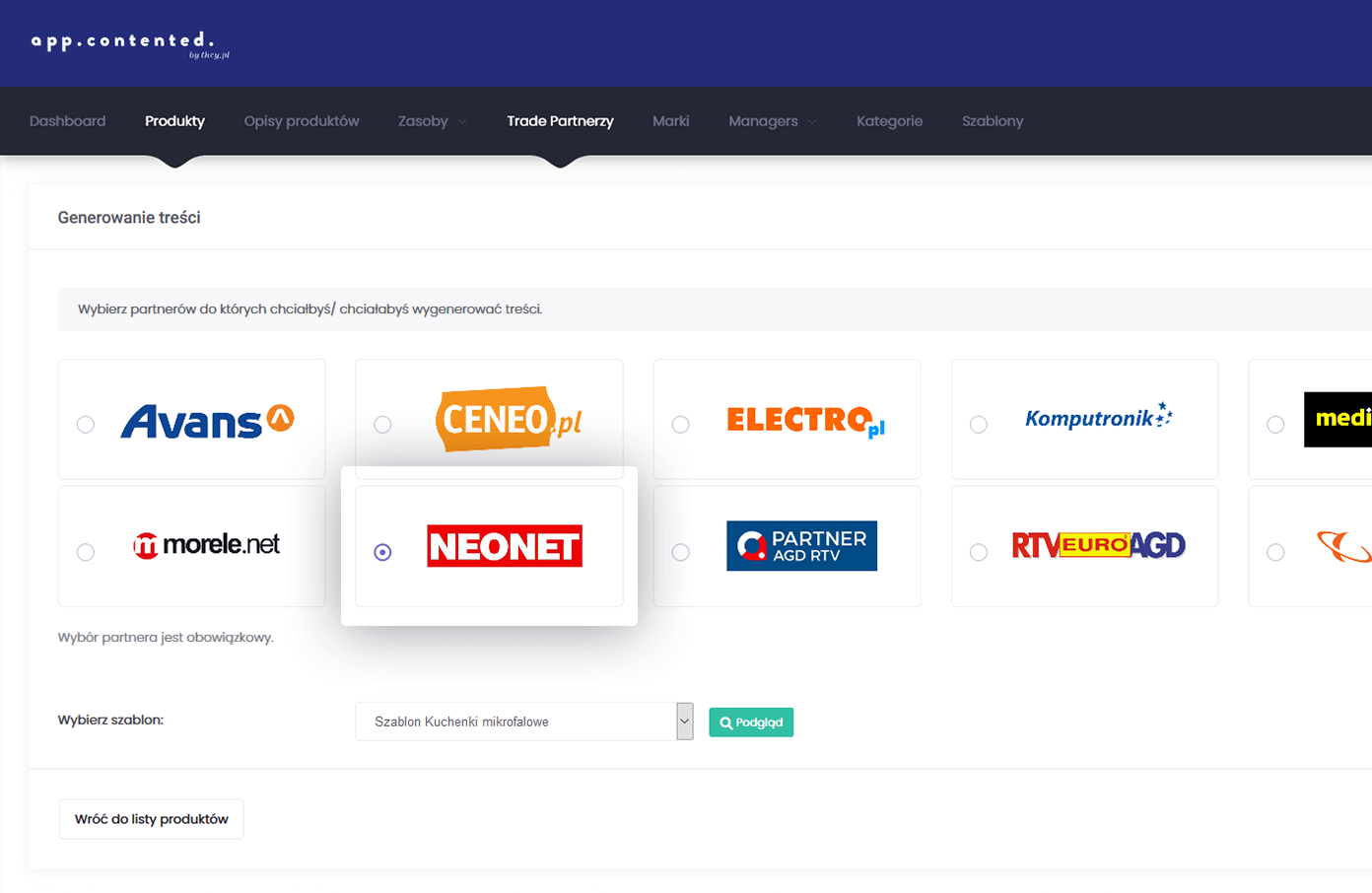 03
CHOOSE A TEMPLATE
COMPATIBLE WITH THE CATEGORY,
SUBCATEGORY AND BRAND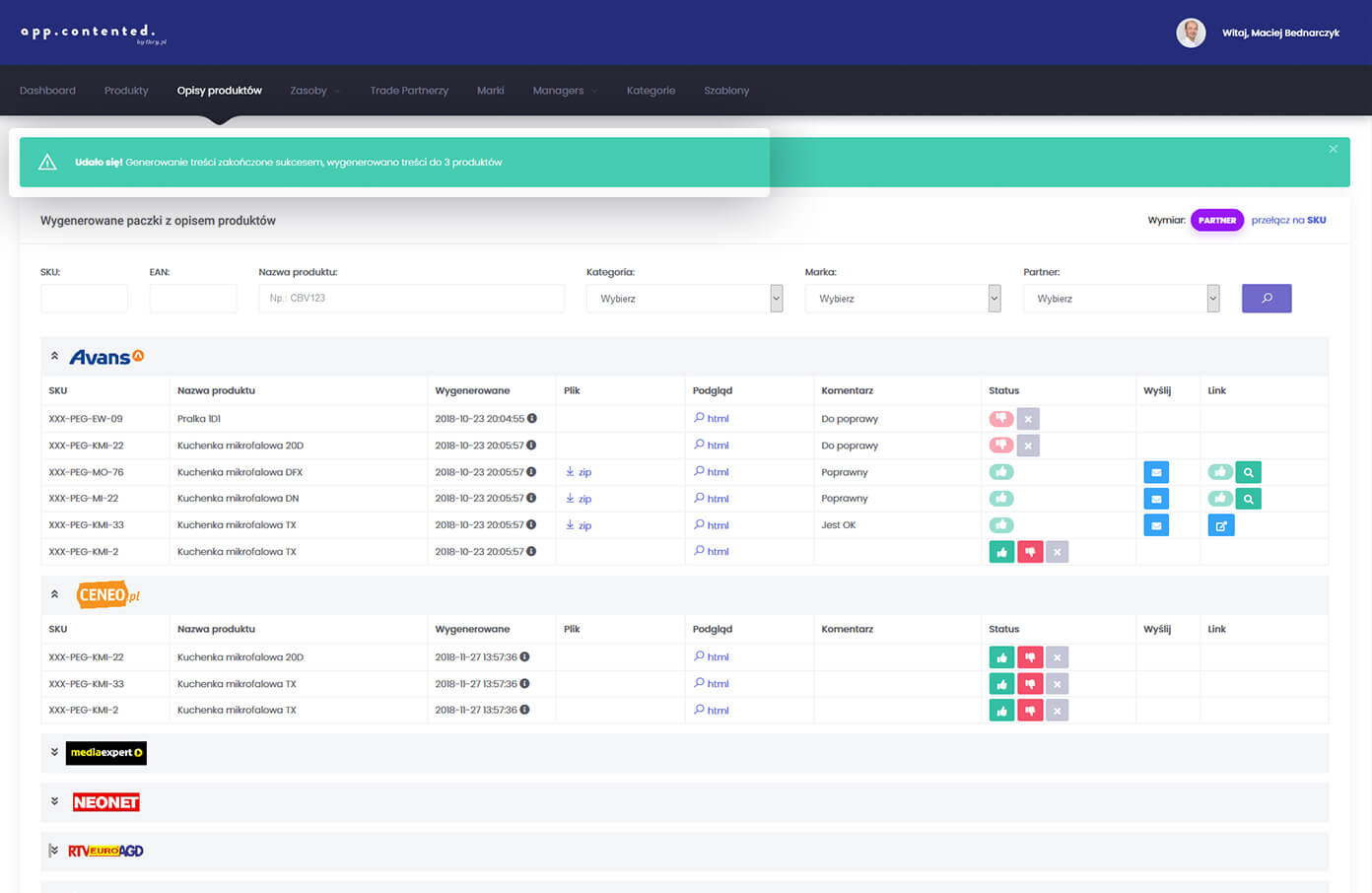 04
GENERATE CONTENT,
CONFIRM YOUR CHOICE
IN STEPS 1, 2 AND 3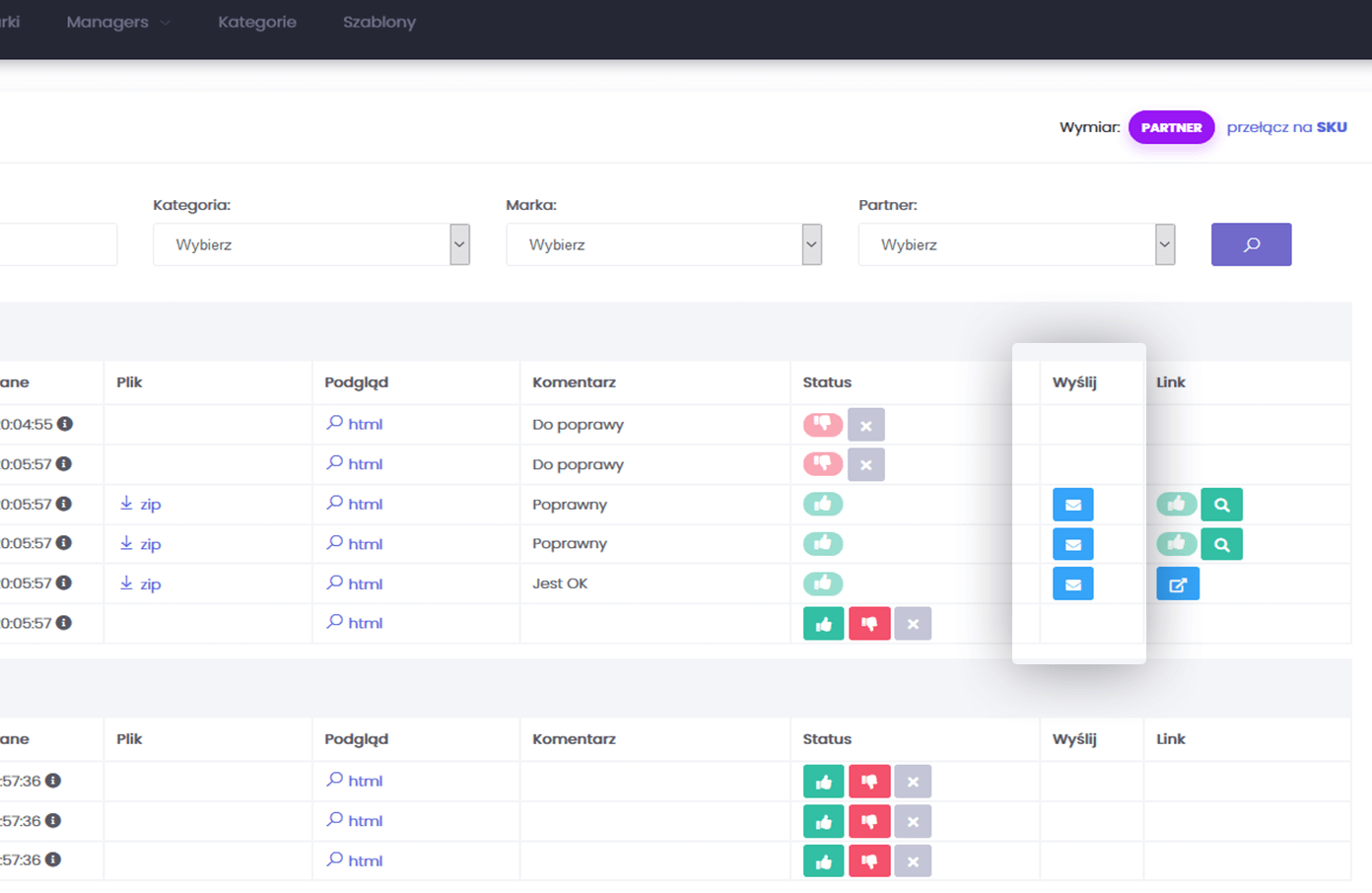 05
YOU DISTRIBUTE CONTENT
AND ORDER ITS PUBLICATION
DO YOU WANT TO KNOW MORE ABOUT PRICING AND IMPLEMENTATION TIME? CONTACT US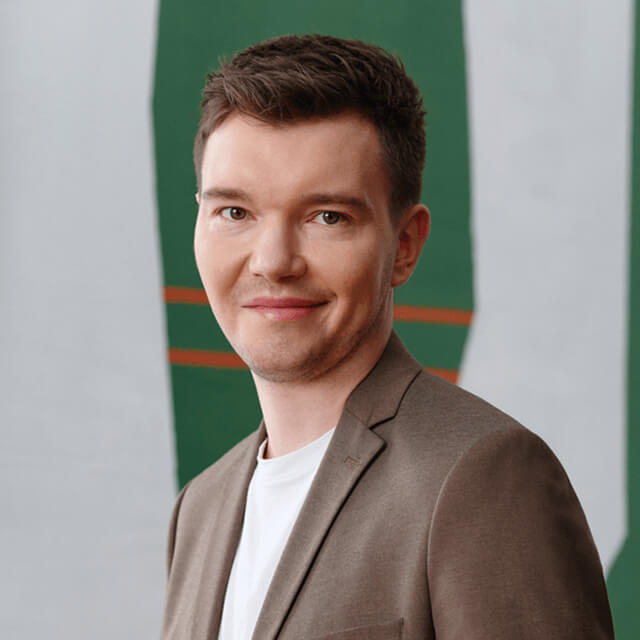 We are happy to tell you about the details of the APP.CONTENTED solution and prepare a quote and application implementation plan.
Send message